Since my last post where I decided that my DNArtwork prints should look somewhat like Kandinsky paintings, I've been busily coding away, making a computer program that can generate the individual shapes from which a composition can be built up. I'm still near the start of a long road that will hopefully end with a fully functional product later in 2016. But one modern trend in startups that I fully agree with is that its never too early to start selling, and to that end I've put a up pre-launch page at dnartwork.com to introduce the product and collect email addresses.
If all goes to plan there'll be a real website there in a few months, so I'd best take a screenshot for posterity: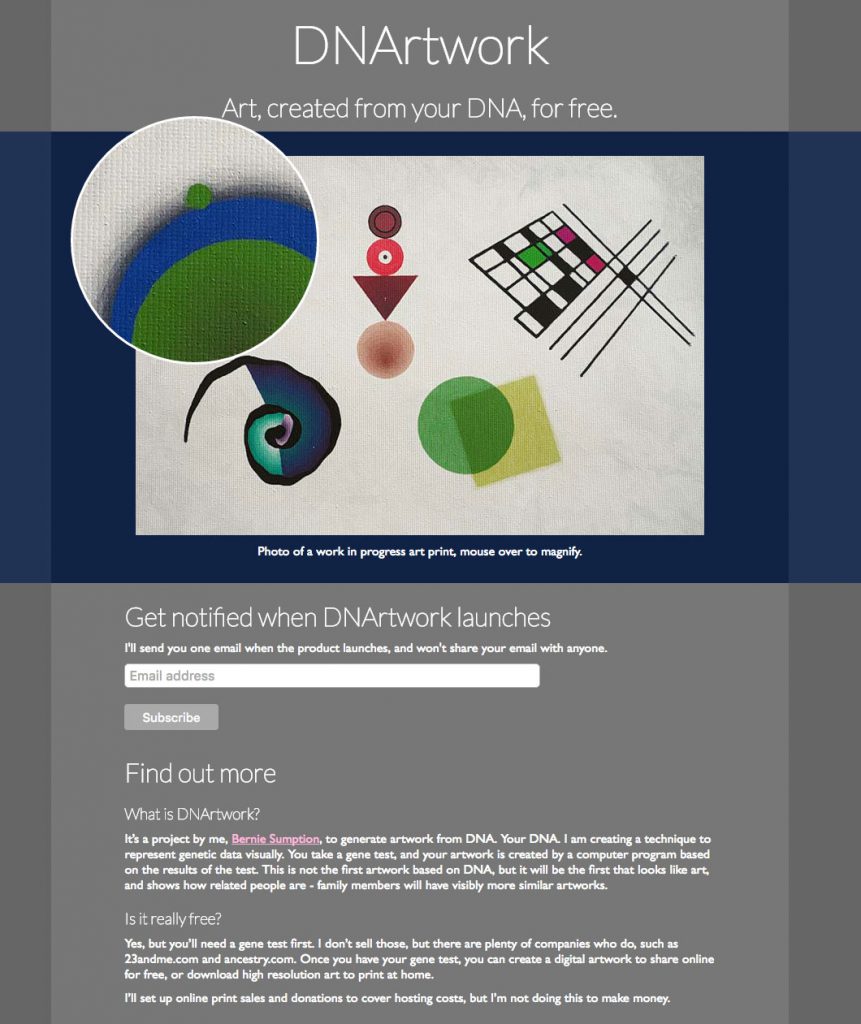 The main element of this page is a mockup of an artwork made by manually stitching together some shapes produced by my DNArtwork program and printing them on photo canvas.
This is not what the final artworks will look like, and it's not generated from anyone's DNA, but it's a good enough indication of the direction I'm heading in that it can be the central piece of the pre-launch page.
I was dead chuffed with how nice the brushstroke effect looks when printed on real canvas, so I added a magnifier effect to the pre-launch page to show off the texture.

---
For more posts in this series, check out the DNArtwork category on this blog.